Dress Thursday
is tomorrow! Be ready! I sure am not! Stupid Colorado weather. Yesterday, I went for my jog (ha ha, the old lady who passed me with her walker thinks the term "jog" might be a bit strong) and I was sweating profusely by the time I got back because it was EIGHTY degrees. SO HOT. I was dying, and also loving it, and before collapsing from heat exhaustion, I vowed to break out the t-shirt and shorts for today's run.
Naturally, it is fucking snowing again.
So anywhos, thank you all for your helpful suggestions for fixing my lint filter. Sadly, it is not my lint filter that is broken. It is still working fine, as far as I know. What's broken is the hose
behind
the dryer that is supposed to blow all the excess lint out behind the house. It is not only slashed by kitty claws, but also completely unattached to my dryer, as you can see by figure A: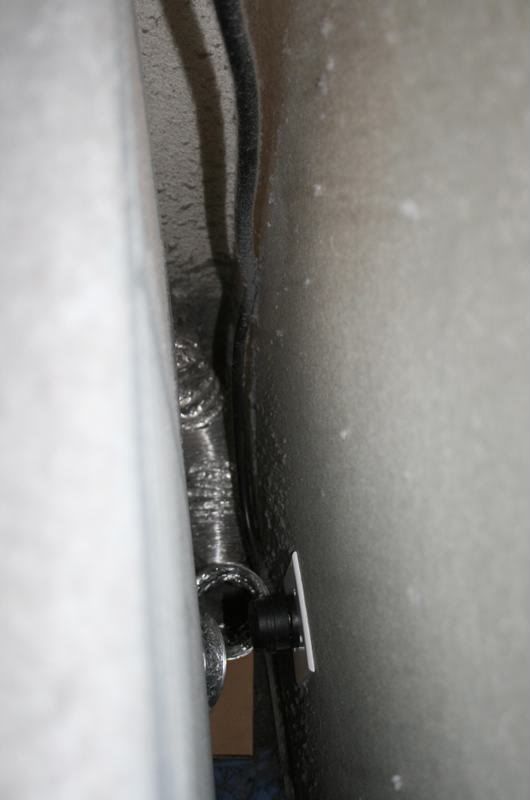 I was literally up to my elbows in lint to take this picture. It is
so gross
. Dust busting and vacuuming tonight, wheeee!
The problem is that the dryer is a) really frickin' heavy b) wedged so tightly in beside the (equally heavy) washer that it is never coming out. What I need is a repairman with exceptionally long arms. So far, DLPanther, Google has been supremely unhelpful as far as that goes.
In happier news, I totally traded in my flowers, and while they are not quite daffodils, they are Very Yellow and, even better, Alive.
(I still love me some commas.)
If anyone is looking for a florist recommendation for some good, affordable table flowers in Denver, let me know. I have a great recommendation.