Apparently the world does not stop when I go on vacation, particularly my work world, seeing as how the work just kept piling up while I was gone and now it is a
big frickin' hassle
and
really
, someone should look in to that. I have better things to do when I get back from vacation. Like starting to plan my next one.
On a grander scale, I think the universe is aligned in a funky way these days. Big, big things are happening. Some good, some bad. But recently I feel like the world has changed drastically, although not MY world, exactly, so much as the world around me. There has just been a lot of big news, not all of which I can share. The situation in Myanmar is certainly the biggest and the scariest to watch, even from here. But more locally there are babies and weddings as well as some sadder stories, and it all seems to be colliding into just the past 72 hours or so. Is anyone else experiencing this as well?
* * * * *
For anyone still curious about our trip, here are a few more pictures:
We posed with mermaids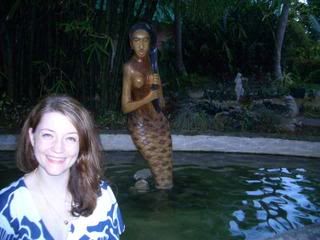 Climbed this waterfall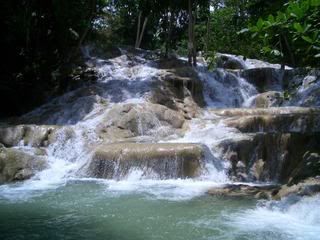 Yeah, mon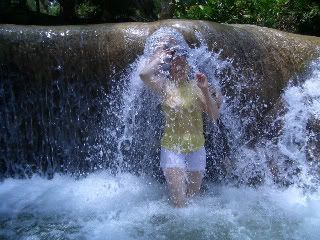 Watched cruise ships go by from our balcony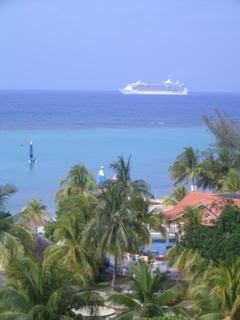 Cuddled wooden giraffes (sober wha…?)
And were basically devastated to leave paradise. It feels like it was all just a dream.